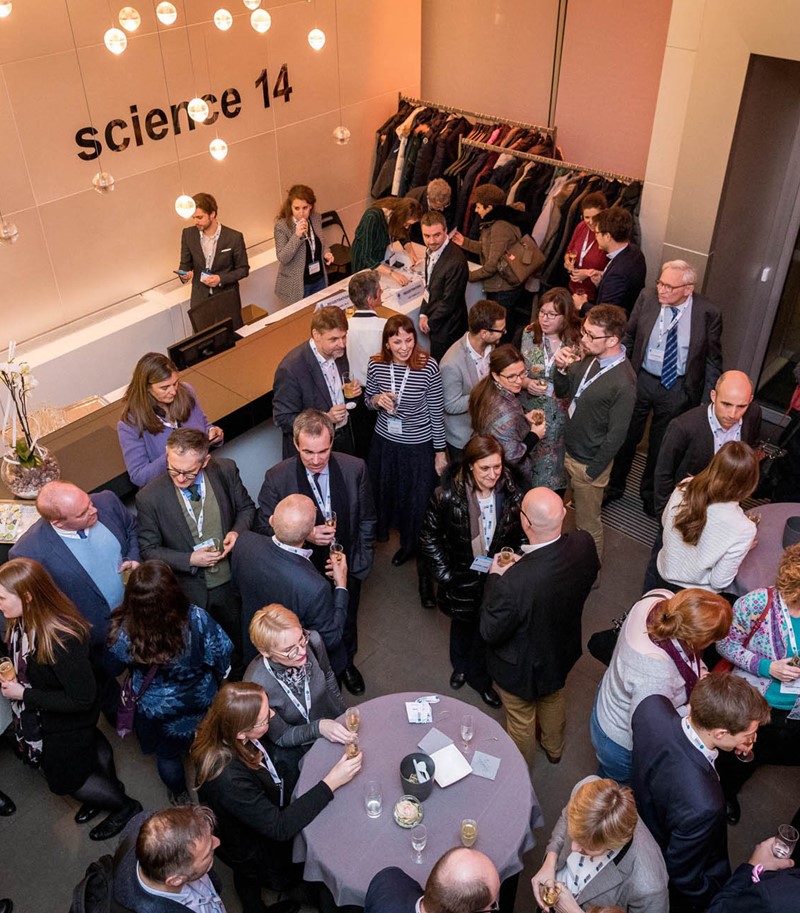 Who we are
Science Europe is the association representing major public organisations that fund or perform excellent, ground-breaking scientific research in Europe.
We bring together the expertise of some of the largest and best-known research organisations in the world to jointly push the frontiers of how scientific research is produced and delivers benefits to society.
We advocate for science and the scientific community to help build the European Research Area and shape the global scientific agenda.
Science Europe was founded on 21 October 2011 and is established as an International Non-profit Organisation under Belgian law. Its office is located in Brussels.
Our Vision and Mission
Science Europe's vision is to contribute to a strong European research ecosystem that, in turn, will help create better science. The association acts as a forum where its Member Organisations join forces and collaborate to shape the future of research in Europe in a way that no single organisation would be able to achieve on their own.
Our mission is twofold:
Active Advocacy
We are a recognised and respected voice in the European Research Area, alongside national governments and the European Commission, and contribute to improving the political, legislative, and financial conditions of scientific research in Europe.
Collaboration
We promote exchange and cooperation between our Member Organisations in terms of both policy and activities, with the aim of improving performance and impact of our Member Organisations nationally and at the European level.
Science Europe actively engages in collaboration with the research communities as well as with other stakeholders, partner organisations, and institutions.
Science Advice
Scientific advice has been deeply rooted in Science Europe's priorities since its foundation. We stand behind the notion that advice from active researchers is an essential input to sound policy making.
The Science Europe Office organises an annual Symposium that is dedicated to exchange with the larger research community. It gathers together high-level representatives from academia, the European Institutions, and the Heads of Science Europe's Member Organisations to discuss the most pressing topics for the scientific community and how they are being addressed by leading research funding and performing organisations. Previous editions have addressed topics such as the impact of research, science without borders, and interdisciplinarity.
Historically, Science Europe ran six individual Scientific Committees from 2012 to 2015 which were replaced by a single cross-disciplinary body, the Scientific Advisory Committee (SAC), from 2016 to 2018. Today the association engages directly with the scientific experts and researchers who advise and lead its Member Organisations and continues to gather independent opinions and advice adapted to the diversity of its activities.