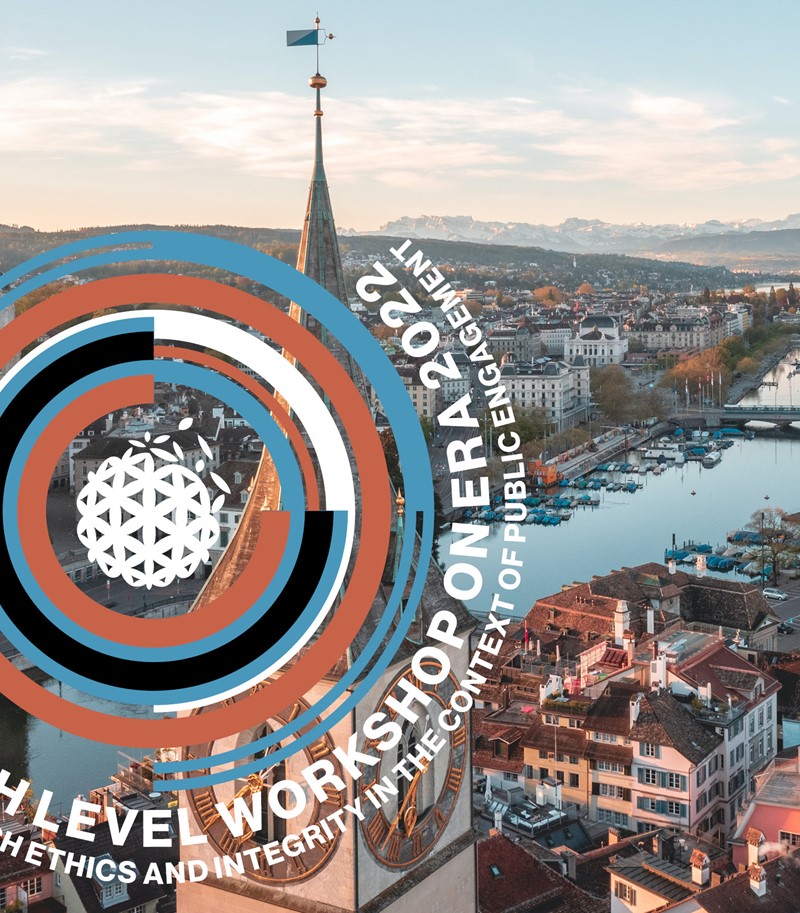 High Level Workshop on ERA 2022
Research ethics and integrity in the context of public engagement
The High Level Workshop on ERA offers an annual platform for Science Europe Member Organisations, national ministries, and EU institutions to discuss progress, specific aspects, and future development of the ERA.
The High Level Workshop on ERA 2022 was co-organised by Science Europe and:
the Swiss National Science Foundation (SNSF)
the Swiss State Secretariat for Education, Research, and Innovation (SERI)
About the High Level Workshop
In complex, interdependent societies that face a wide variety of challenges, demands on research are increasing. The current crises (COVID-19, climate changes, international conflicts, and so on) put pressure on research systems and researchers. Decision makers and the public expect them to speak with a clear voice and to offer direction and solutions.
The 2022 edition of the High Level Workshop on the European Research Area took stock of the challenges and opportunities that arise where research integrity & ethics meet public engagement. It focused on three related, but distinct types of interaction:
The ethics of communicating to a broader audience.
The ethics of public participation in research.
The ethics of interactions with decision makers.
By bringing together different perspectives, the HLW offered a platform to discuss how to foster more effective and efficient dialogue and collaboration between research, politics, and the public. The workshop outcomes will not only support our members in developing these missions individually, but will also feed into the implementation of the ERA Policy agenda 2022–2024, and specifically the action 'Bring science closer to citizens'.  
Welcome by the Host
Promotional video
Member-only content is available on this page. Please log in to view this content