Action Plan for Diamond Open Access
Science Europe, cOAlition S, OPERAS, and the French National Research Agency (ANR) present this Action Plan to further develop and expand a sustainable, community-driven Diamond OA scholarly communication ecosystem.
It proposes to align and develop common resources for the entire Diamond OA ecosystem, including journals and platforms, while respecting the cultural, multilingual, and disciplinary diversity that constitutes the strength of the sector.
Download resource
This initiative aims for a scholarly publishing infrastructure that is equitable, community-driven, academic-led and -owned. This will enable the global research community to take charge of a scholarly communication system by and for research communities. It therefore welcomes all researchers, organisations, disciplines, and journals who share its vision and ethos to endorse it.
Below is an overview of organisations and individuals who have already done so. Further endorsements are welcome via https://scieur.org/diamond-endorsement.
Translations
The following translations of the Action Plan for Diamond Open Access are currently available. If you are interested in producing a new translation, please contact the Science Europe Office.
List of Endorsing Organisations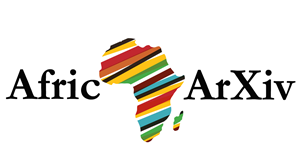 AfricArXivMalawi

Alexander von Humboldt Institute for Internet and SocietyGermany

All European Academies (ALLEA)Europe

AmeliCA Open KnowledgeMéxico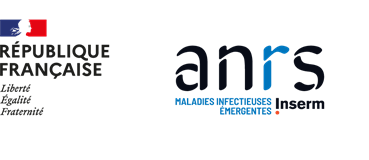 ANRS | Emerging Infectious DiseasesFrance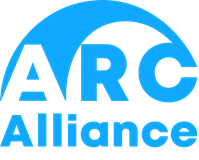 ARC AllianceUnited States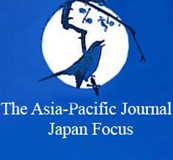 Asia–Pacific JournalUnited States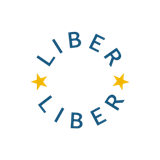 Association of European Research Libraries (LIBER)The Netherlands
Austrian Science Fund (FWF)Austria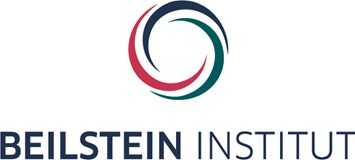 Beilstein InstituteGermany

Bill & Melinda Gates FoundationUnited States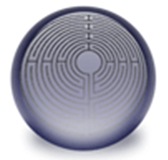 Bollettino telematico di filosofia politicaItaly
Bulgarian Academy of SciencesBulgaria

Cambridge University PressUnited Kingdom

Canadian Association of Research LibrariesCanada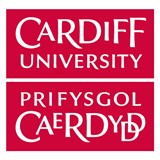 Cardiff UniversityUnited Kingdom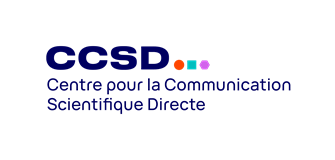 Centre for Direct Scientific Communication (CCSD)France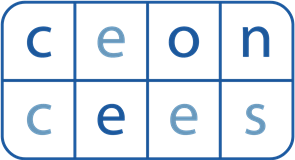 Centre for Evaluation in Education and Science (CEON/CEES)Serbia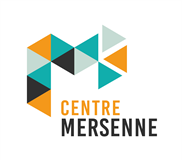 Centre MersenneFrance

CESAERBelgium

Coalition PublicaCanada

cOAlition S—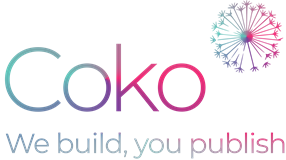 CokoInternational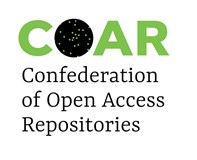 Confederation of Open Access Repositories (COAR)International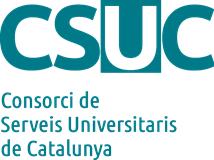 Consortium of University Services of Catalonia (CSUC)Spain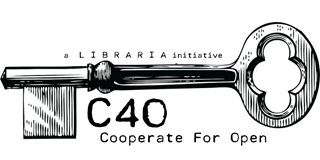 Cooperate for Open, LibrariaUnited States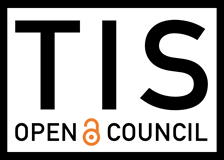 Council of Editors of Translation and Interpreting Studies for Open Science—

Creative CommonsGlobal

Cybergeo, European Journal of GeographyFrance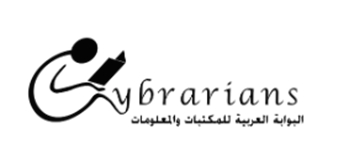 Cybrarians: The Arabic Portal for Librarianship and InformationEgypt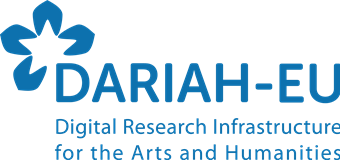 DARIAH ERICFrance/Europe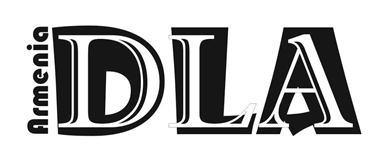 Digital Library AssociationArmenia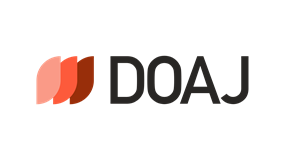 Directory of Open Access Journals (DOAJ)United Kingdom

DOAB FoundationThe Netherlands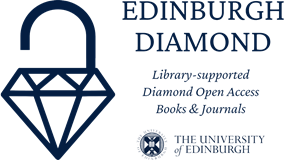 Edinburgh DiamondUnited Kingdom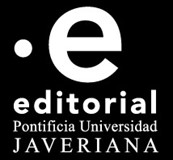 Editorial Pontificia Universidad JaverianaColombia

EpisciencesFrance

ERIH PlusNorway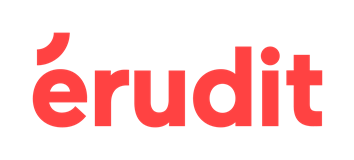 ÉruditCanada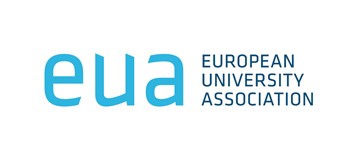 European University AssociationBelgium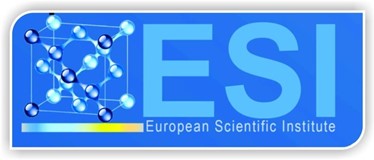 European Scientific Institute (ESI)North Macedonia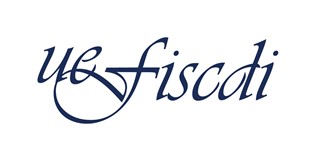 Executive Agency for Higher Education, Research, Development and Innovation Funding (UEFISCDI)Romania

Faculty of Humanities, Juraj Dobrila University of PulaCroatia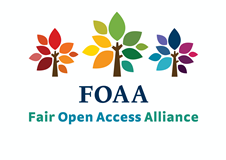 Fair Open Access AllianceThe Netherlands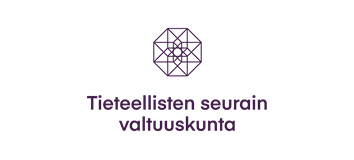 Federation of Finnish Learned SocietiesFinland
Foundation for Science and Technology (FCT)Portugal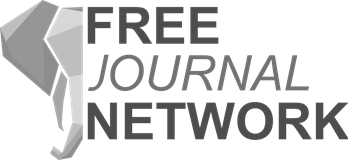 Free Journal NetworkUnited States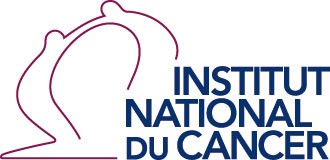 French National Cancer Institute (INCa)France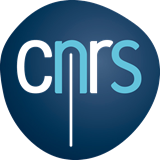 French National Centre for Scientific Research (CNRS)France

French National Institute for Research in Digital Science and Technology (INRIA)France

French National Research Agency (ANR)France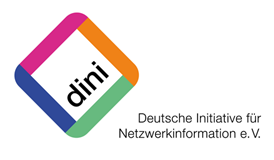 German Initiative for Network Information (DINI)Germany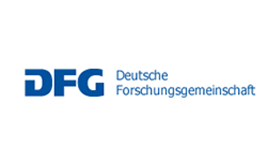 German Research Foundation (DFG)Germany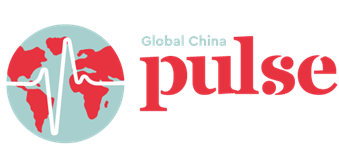 Global China PulseSweden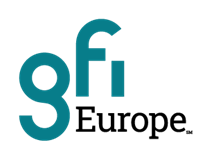 Good Food Institute EuropeBelgium

Göttingen State and University LibraryGermany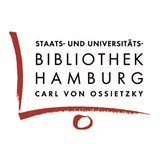 Hamburg State and University LibraryGermany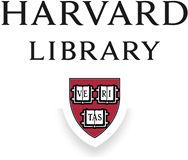 Harvard LibraryUnited States

Helmholtz Open Science OfficeGermany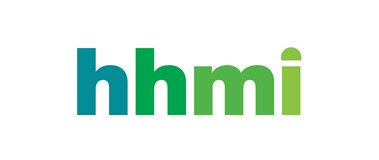 Howard Hughes Medical InstituteUnited States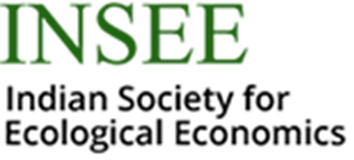 Indian Society for Ecological EconomicsIndia
Institute of Literary Research of the Polish Academy of SciencesPoland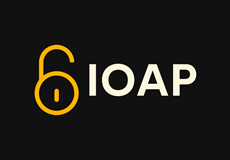 Irish Open Access Publishers (IOAP)Ireland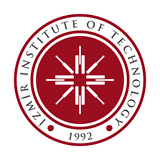 Izmir Institute of TechnologyTurkey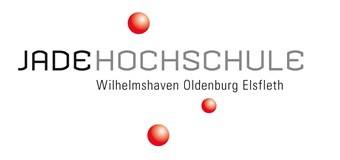 JadehochschuleGermany
JiscUnited Kingdom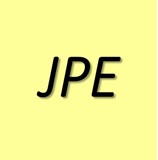 Journal of Political EcologyUnited States

Journal of Specialised TranslationUnited Kingdom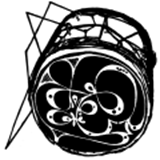 Journal of West African LanguagesNigeria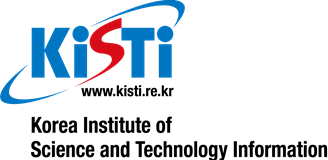 Korea Institute of Science and Technology InformationRepublic of Korea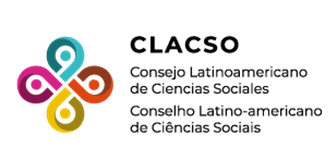 Latin American Council of Social Sciences (CLACSO)Argentina
League of European Research Universities (LERU)Belgium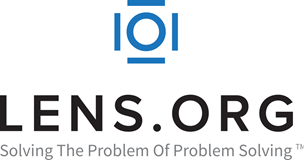 The LensAustralia

Library of Universitas Muhammadiyah SidoarjoIndonesia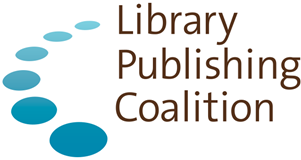 Library Publishing CoalitionUnited States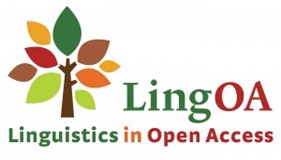 LingOA – Linguistics in Open AccessThe Netherlands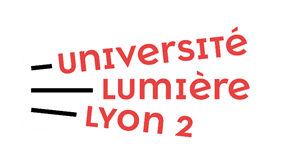 Lumière University Lyon 2France

Luxembourg National Research Fund (FNR)Luxembourg

LYRASISUnited States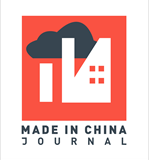 Made in China JournalAustralia/Sweden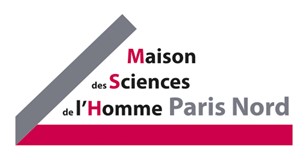 Maison des Sciences de l'Homme Paris NordFrance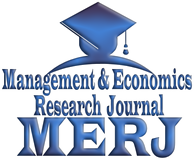 Management & Economics Research JournalAlgeria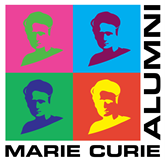 Marie Curie Alumni Association (MCAA)Belgium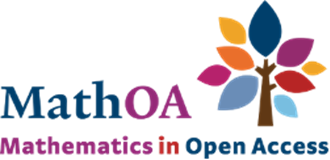 MathOA – Mathematics in Open AccessNetherlands

Max Weber Stiftung - Deutsche Geisteswissenschaftliche Institute im AuslandGermany

MedienPädagogik - Journal for Theory and Practice of Media EducationSwitzerland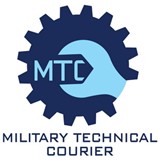 Military Technical CourierSerbia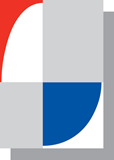 Miroslav Krleža Institute of LexicographyCroatia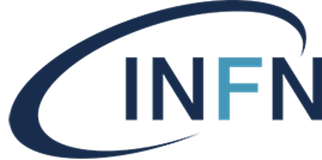 National Institute for Nuclear PhysicsItaly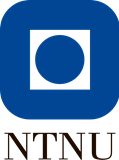 Norwegian University of Science and TechnologyNorway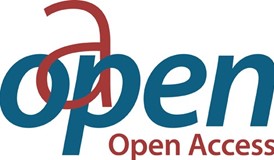 OAPEN FoundationThe Netherlands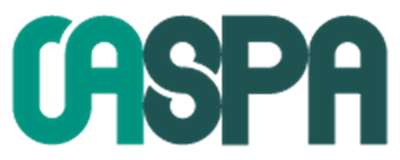 OASPAThe Netherlands

Open Access AustralasiaAustralia/New Zealand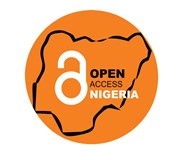 Open Access NigeriaNigeria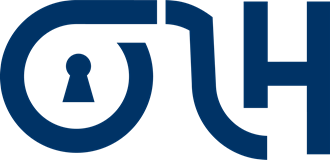 Open Library of HumanitiesUnited Kingdom

OpenAIREGreece

OpenEditionFrance

OPERASBelgium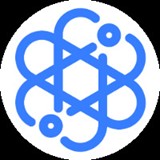 OrviumSpain

Partners in Digital HealthUnited States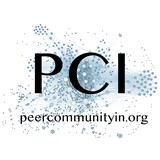 Peer Community InFrance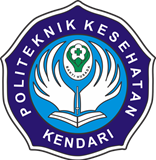 Poltekkes Kemenkes KendariIndonesia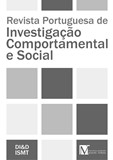 Portuguese Journal of Behavioral and Social ResearchPortugal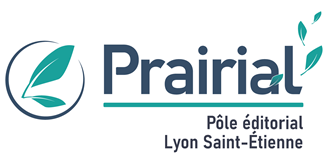 Prairial – Editorial Center Lyon–Saint-EtienneFrance

Public Knowledge ProjectCanada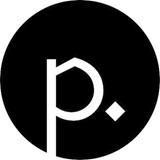 Punctum BooksUnited States

RedalycMéxico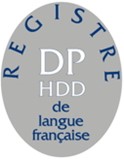 Registre de dialyse péritonéale de langue FrançaiseFrance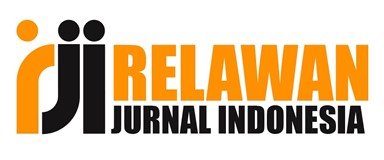 Relawan Jurnal IndonesiaIndonesia

Repères – Network of Open Access Scientific Journal PlatformsFrance

Research Council of Finland (AKA)Finland

Research Council of Norway (RCN)Norway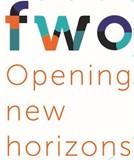 Research Foundation Flanders (FWO)België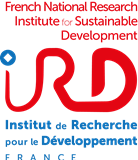 Research Institute for Development (IRD)France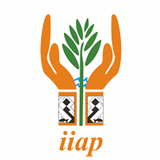 Research Institute of the Peruvian AmazonPeru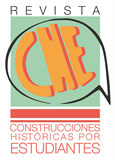 Revista Científica de Historia (CHE)Argentina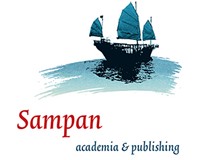 Sampan – Academia & PublishingThe Netherlands

Saxon State and University LibraryGermany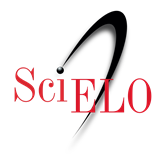 SciELO - Scientific Electronic Library OnlineBrasil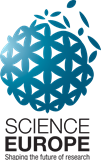 Science Europe–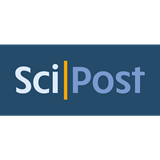 SciPostThe Netherlands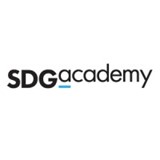 SDG Academy - UN SDSNUnited States

Slovenian Research AgencySlovenia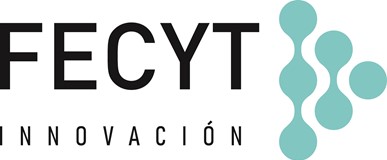 Spanish Foundation for Science and Technology (FECYT)Spain

Spanish State Research Agency (AEI)Spain
SPARC Europe—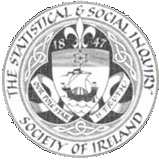 Statistical and Social Inquiry Society of IrelandIreland

Stichting eIFL.net (EIFL)Netherlands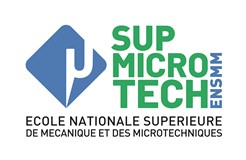 SUPMICROTECH-ENSMMFrance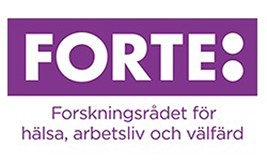 Swedish Research Council for Health, Working Life and Welfare (FORTE)Sweden

Swiss Academy of Humanities and Social SciencesSwitzerland

Swiss Medical WeeklySwitzerland

Swiss National Science FoundationSwitzerland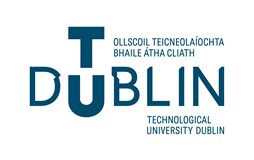 Technological University DublinIreland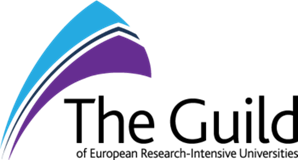 The Guild of European Research-Intensive UniversitiesBelgium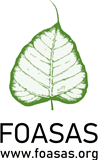 The Initiative for Fair Open Access Publishing in South Asian StudiesAustria

TIB - Leibniz Information Centre for Science and TechnologyGermany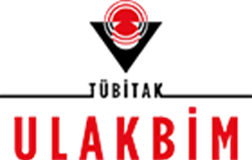 Tübitak UlakbimTurkey

UiT The Arctic University of NorwayNorway

United AcademicsNetherlands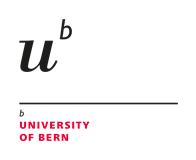 University Library of BernSwitzerland

University of BarcelonaSpain

University of CoimbraPortugal

University of GlasgowUnited Kingdom
University of La SabanaColombia

University of LausanneSwitzerland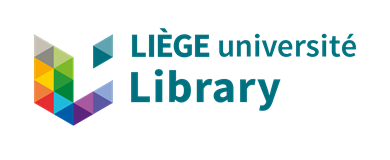 University of Liège LibraryBelgium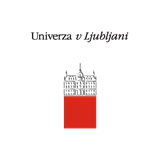 University of LjubljanaSlovenia

University of LorraineFrance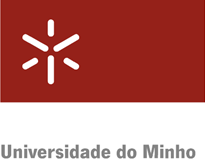 University of MinhoPortugal

University of TurinItaly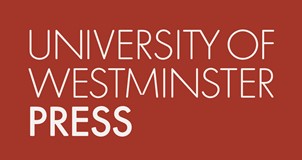 University of Westminster PressUnited Kingdom

University of ZadarCroatia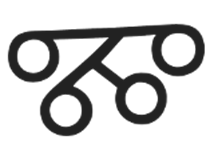 University of Zagreb Faculty of Humanities and Social SciencesCroatia

University of Zagreb University Computing CentreCroatia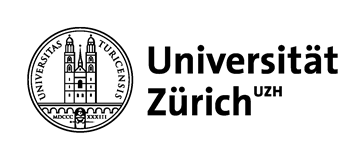 University of ZurichSwitzerland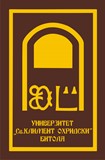 University St. Kliment Ohridski in BitolaNorth Macedonia

YERUN - Young European Research Universities—</C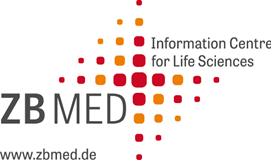 ZB MED - Information Centre for Life ScienceGermany

ZBW - Leibniz Information Centre for EconomicsGermany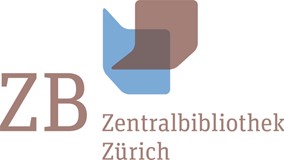 Zentralbibliothek ZürichSwitzerland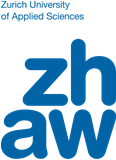 ZHAW Zurich University of Applied SciencesSwitzerland

ZRC SAZUSlovenia
List of Endorsing Individuals
| Name | Position | Organisation | Country |
| --- | --- | --- | --- |
| Albornoz Mendoza, Lilian | Scientific Editor, Journal of Economy | Faculty of Economics, Autonomous University of Yucatan | Mexico |
| Aldunate, Tania | Librarian in Support of Open Science Project | University of Santiago | Chile |
| Aminian, Ioana | Researcher | Austrian Academy of Sciences | Austria |
| Ansorge, Libor | Deputy Director for Research | T.G. Masaryk Water Research Institute | Czech Republic |
| Bargheer, Margo | Head of Electronic Publishing | Georg-August-Universität Göttingen | Germany |
| Battaner, Elena | Professor | Rey Juan Carlos University | Spain |
| Bax de Keating, Aude | Open Science Programme Co-ordinator | swissuniversities | Switzerland |
| Bekleyen, Ayhan | Editor in Chief | Dicle University Journal of the Institute of Natural and Applied Science | Turkey |
| Belhamel, Kamel | Director | Organic Materials Laboratory, Faculty of Technology, University of Bejaia | Algeria |
| Beljo Lučić, Ružica | Full Professor, Head of Institute of Process Engineering, Editor-in-Chief of journal Drvna Industrija | Faculty of Forestry and Wood Technology, University of Zagreb | Croatia |
| Betz, Sonya | Head of Library Publishing and Digital Production Services | University of Alberta | Canada |
| Bingham, Daniel | Founder | Open Source Platform (to be announced) | United States |
| Bongiovani, Paola | Coordinator Open Access Unit | National University of Rosario | Argentina |
| Borgeaud, Claude | In charge of Open Access | Vaud University of Education | Switzerland |
| Bottazzo, Violetta | Member of Executive Board of Special Library Association of Slovenia | Special Library Association of Slovenia | Slovenia |
| Brennan, Niamh | Programme Manager Research Information | Trinity College Dublin, University of Dublin | Ireland |
| Buendia, Victor | Postdoctoral Researcher | University of Tübingen | Germany |
| Buggle, Jane | Institute Librarian | IADT | Ireland |
| Byoung Goon, An | Postdoctoral Researcher | Korea Institute of Science and Technology Information | Republic of Korea |
| Canny, Geraldine | Head of Research | South East Technological University | Ireland |
| Cardona Gamez, Miguel Angel | Data Networker | Telcel | México |
| Carvalho, José | Full Professor | Autonomous University of Barcelona | Spain |
| Chung, Ginu | Senior Research Technician | Korea Institute of Science and Technology Information | Republic of Korea |
| Clemente Vega, Paula | Marketing Officer | Open Library of Humanities | United Kingdom |
| Coles, Peter | Professor of Theoretical Physics | Maynooth University | Ireland |
| Conzett, Philipp | Senior Research Librarian | UiT The Arctic University of Norway | Norway |
| Costa, Susana | Librarian | University of Minho | Portugal |
| Couture, Marc | Assistant Editor | International Journal of Technologies in Higher Education | Canada |
| Cristóbal, Urbano | Associate Professor/td> | Unversity of Barcelona | Spain |
| De Meeûs, Thierry | Senior Researcher | Institute of Research for Development | France |
| Dobrača, Igor | Lecturer | Juraj Dobrila University of Pula | Croatia |
| Dobre, Cristiana | Communication Editor | Sustainability in Debate | Brazil |
| Dony, Christophe | Librarian | University of Liège | Belgium |
| Engler, Steven | Professor | Mount Royal University | Canada |
| Euler, Ellen | Professor | University of Applied Sciences Potsdam | Germany |
| Farquharson, Jamie | Research Engineer | University of Strasbourg | France |
| Feldhausen, Ingo | Full Professor | Université de Lorraine | France |
| Fentahun, Ayenew | Librarian | Jimma University | Ethiopia |
| Ferreira, Eugénio | Vice-Rector | University of Minho | Portugal |
| Ferreira, Pedro | Professor of Astrophysics | University of Oxford | United Kingdom |
| Ferus, Andreas | Head Librarian | Academy of Fine Arts Vienna | Austria |
| Figueiredo, Elin | Assistant Researcher | NOVA School of Science and Technology | Portugal |
| Förstner, Konrad | Head Data Science and Services | ZB MED – Information Centre for Life Sciences | Germany |
| Frantsvåg, Jan Erik | Open Access Adviser | UiT The Arctic University of Norway | Norway |
| Gacesa, Nebojsa | Editor | Vojnotehnicki glasnik/Military Technical Courier | Serbia |
| Galea, Elena | Full Professor | Autonomous University of Barcelona | Spain |
| Garcia, Moriana | Scholarly Communication Librarian | University of Rochester | United States |
| García Martínez, Bardo Javier | Academic Professor | National Autonomous University of Mexico | Mexico |
| Gómez, Laura E. | Professor | University of Oviedo | Spain |
| Gordillo, Jonathan | Administrative | Pontifical Xavierian University | Colombia |
| Grabarić Andonovski, Iva | Editor | Faculty of Food Technology and Biotechnology, University of Zagreb | Croatia |
| Grohmann, Kleantes | Professor of Biolinguistics | University of Cyprus | Cyprus |
| Gurdal, Gultekin | Director Library | Izmir Institute of Technology | Turkey |
| Hahn, Daniela | Project Manager 'Platinum Open Access Funding' (PLATO) | Unviersity of Zurich | Switzerland |
| Hamzayeva, Nargiza | Teaching Assistant | Karshi State University | Uzbekistan |
| Hayes, Ashling | Head of the Research Services, Library & Information Services Division | University of Limerick | Ireland |
| Hemminger, Brad | Associate Professor | School of Information and Library Science, University of North Carolina at Chapel Hill | United States |
| Herault, Yann | Group Leader, Director of Research | University of Strasbourg, CNRS, INSERM | France |
| Huerlimann, Daniel | Professor | Bern University of Applied Sciences | Switzerland |
| Hurtado-Gutiérrez, Ruben | PhD Student | University of Granada | Spain |
| Hwang, Hyekyong | Team Leader of Open Access Dissemination Team | Korea Institute of Science and Technology Information | Republic of Korea |
| Juy, Jonathan | Assistant d'édition | French Society for Public Health | France |
| Kalvø, Daniel | Open Access Adviser | University of Oslo Library | Norway |
| Kane, David | Librarian | South East Technological University | Ireland |
| Khalifa, Mahmoud | Ambassador MENA | Directory of Open Access Journals | Europe |
| Killmer, Samantha | Graduate Student, Research Assistant | University of North Carolina at Chapel Hill | United States |
| Kim, Hwanmin | Researcher | Korea Institute of Science and Technology Information | Republic of Korea |
| Kim, Hye-Sun | Director, Principal Researcher | Korea Institute of Science and Technology Information | Republic of Korea |
| Kim, Wan Jong | Principal Researcher | Korea Institute of Science and Technology Information | Republic of Korea |
| Kistryn, Stanislaw | Rector Proxy for Cooperation within the Framework of Una Europa | Jagiellonian University in Krakow | Poland |
| Kumar, Sushil | Deputy Dean Journals & Publications | Chitkara University | India |
| Labastida Juan, Ignasi | Rector's Delegate for Open Science | University of Barcelona | Spain |
| Lair, Sharla | Senior Strategist, Open Access and Scholarly Communication Initiatives | LYRASIS | United States |
| Larrieu, Maxence | Diamond Open Access Publishing Platform Project Manager | Paris Cité University | France |
| Lelieveld, Huub | President | Global Harmonization Initiative (GHI) | Austria |
| Lemasson, Antoine | Researchers | CNRS/GANIL | France |
| Leonelli, Sabina | Professor | University of Exeter | United Kingdom |
| Levy, Roger | Professor | Massachusetts Institute of Technology | United States |
| Lisée, Cynthia | Research Support Librarian | University of Quebec in Montreal | Canada |
| Ma, Lai | Assistant Professor | University College Dublin | Ireland |
| Mann, Paige | Assistant Director for Public Services, STEM Librarian, Scholarly Communications Librarian | University of Redlands | United States |
| Maranhão, Ana | Librarian | Oswaldo Cruz Foundation | Brazil |
| Maria Murta, Isabel | Senior Academic Officer/Library Technical Responsible | ITQB/NOVA, New University of Lisbon | Portugal |
| Marques, Carla | Editorial Assistant | University of Minho | Portugal |
| Mathlin, Gary | Associate Professor | University of Bath | United Kingdom |
| Melissen, Jan | Head Media and Information Centre | ZHdK – Media and Information Centre | Switzerland |
| Meyer, Camille | Editor | UCA | France |
| Mihaljević, Nikica | Associate Professor, Editor-in-Chief of Faculty Journal | Faculty of Humanities and Social Sciences, University of Split | Croatia |
| Miller, Thomas | Principal Investigator | Research Cancer Centre of Marseille | France |
| Mittermaier, Bernard | Head of the Central Library | Research Center Jülich | Germany |
| Mohsen, Kayal | Researcher | Institute of Research for Development | France |
| Moreno Moreno, Adrián | Assistant Technician | Carlos I Institute of Theoretical and Computational Physics | Spain |
| Moric Filipovic, Ivana | Head of Publishing Office | University of Zadar | Croatia |
| Mourão, Marisa | Science Management | University of Minho | Portugal |
| O'Neill, Marie | Head of Enhancement | CCT College Dublin | Ireland |
| Nguyen, Tuan | Senior Lecturer | Dalat University | Vietnam |
| Novaković, Dražen | Postdoctoral Researcher | Faculty of Economics, Josip Juraj Strossmayer University of Osijek | Croatia |
| Oppenheim, Charles | Visiting Professor | Robert Gordon University | United Kingdom |
| Ostrzinski, Ulrike | Press Officer | ZB MED - Information Centre for Life Sciences | Germany |
| Pacheco, Emilia | Librarian | University of Algarve | Portugal |
| Paquin, Emilie | Director for Research and Strategic Development | Consortium Érudit / Coalition Publica | Canada |
| Paquot, François | Attaché de Direction | University of Liège | Belgium |
| Param, Singh | Consultant General Practitioner | MeraDoc Healthtech Pvt. Ltd | India |
| Pastorini, Anna Maria | Open Science Coordinator – University Library System | Genoa University | Italy |
| Peruginelli, Ginevra | Researcher | Institute of Legal Informatics and Judicial Systems, National Research Council (IGSG-CNR) | Italy |
| Petrovic, Milos | Research Fellow | Institute of International Politics and Economics | Serbia |
| Pirozhkova, Iryna | Researcher | French National Centre for Scientific Research (CNRS) | France |
| Pochet, Bernard | Librarian/Publisher/Lecturer | University of Liège | Belgium |
| Pourret, Olivier | Head of Open Science and Research Integrity | UniLaSalle | France |
| Primo Peña, Elena | Head Librarian | Institute of Health Carlos III | Spain |
| Putnings, Markus | Head of Department Open Access | Friedrich Alexander University Erlangen-Nürnberg, University Library Erlangen-Nürnberg | Germany |
| Rafiq, A | Publisher Staff | Poltekkes Kemenkes Kendari | Indonesia |
| Rahme, Dalal | Scholarly Communications Librarian | American University of Beirut | Lebanon |
| Rakka, Maria | Postdoctoral Fellow | Dalhousie University | Canada |
| Ranea-Robles, Pablo | Postdoctoral Fellow | Novo Nordisk Foundation Center for Basic Metabolic Research | Denmark |
| Rehemtula, Salima | Head of Impact Department | NOVA University Lisbon | Portugal |
| Remedios, Melero | Researcher | Spanish National Research Council (CSIC) | Spain |
| Rico-Castro, Pilar | Head of Unit for Open Access, Repositories, and Academic Journals | Spanish Foundation for Science and Technology (FECYT) | Spain |
| Riise, Rasmus Rindom | Information Specialist | Copenhagen University Library / Royal Danish Library | Denmark |
| Rijn, Susanne van | Subject Librarian | Leiden University Library | The Netherlands |
| Ritter, Sascha | Open Science Officer | Leibniz Institute for East and Southeast European Studies | Germany |
| Samuel, John | Associate Professor | CPE Lyon | France |
| Sauerland, Uli | Department Head | Leibniz-Centre General Linguistics | Germany |
| Schleining, Gerhard | President | International Associatio for Cereal Chemistry | Austria |
| Schultze-Motel, Paul | Open Science Officer | Helmholtz Association | Germany |
| Schuwer, Robert | Professor Open Educational Resources | Fontys University of Applied Sciences | The Netherlands |
| Ševkušić, Milica | Librarian & EIFL Open Access Country Coordinator | Institute of Technical Sciences of SASA & EIFL | Serbia |
| Shieber, Stuart | Professor | Harvard University | United States |
| Shmagun, Hanna | Researcher/Phd Candidate | Korea Institute of Science and Technology Information | Republic of Korea |
| Simões, Inês | PhD student/Researcher | University of Coimbra | Portugal |
| Sireci, Matteo | Junior Researcher/PhD Student | University of Granada | Spain |
| Smedsrød, Bård | Professor Emeritus | UiT The Arctic University of Norway | Norway |
| Soto Quintero, Albanelly | Postdoctoral Researcher | National Autonomous University of Mexico | Mexico |
| Soyuyuce Aydın, Ebru | Chief Expert | TÜBİTAK ULAKBİM | Turkey |
| Stephens, David | Professor | University of Bristol | United Kingdom |
| Stojanovski, Jadranka | Associate Professor | University of Zadar/Ruđer Bošković Institute | Croatia |
| Strauch-Davey, Annette | RDM Support | University of Hildesheim Foundation University Library | Germany |
| Strømme, Tormod | Librarian | University of Bergen | Norway |
| Suber, Peter | Senior Advisor for Open Access | Harvard University | United States of America |
| Susi, Toma | Associate Professor | University of Vienna | Austria |
| Svendsen, Michael | Head of Research Support | Royal Danish Library | Denmark |
| Szafrański, Leszek | University Coordinator for Open Access to Research Publications and Data | Jagiellonian University in Krakow | Poland |
| Tanner, Nicole | IT | Service All IT | United States |
| Taskin, Zehra | Policy Advisor Open Science/Associate Professor | Tübitak/Hacettepe University | Turkey |
| Teles e Marques, Cátia | Publishing Policies Manager | Faculty of Social Sciences and Humanities, New University of Lisbon | Portugal |
| Thirion, Paul | Head Librarian | University of Liège | Belgium |
| Thompson, Sarah | Assistant Director Library, Archives & Learning Services | University of York | United Kingdom |
| Tomljanović, Tea | Associate Professor | Faculty of Agriculture, University of Zagreb | Croatia |
| Torres, Joaquin J. | Professor | University of Granada | Spain |
| Trillo, Flor | Systems Librarian | World Bank Group | United States |
| Vallecillo, Antonio | Professor | University of Málaga | Spain |
| Verbeke, Demmy | Associate Professor | KU Leuven | Belgium |
| Viterbo, José | Director of Publications | Brazilian Computing Society | Brazil |
| Vullioud, Sylvie | Citizen | — | Switzerland |
| Wändahl, Anders | Librarian | KTH Royal Institute of Technology | Sweden |
| Wohlgemuth, Michael | Open Access Coordinator | Saxon State and University Library Dresden | Germany |
| Wood, John | Consultant (retired) | — | United Kingdom |