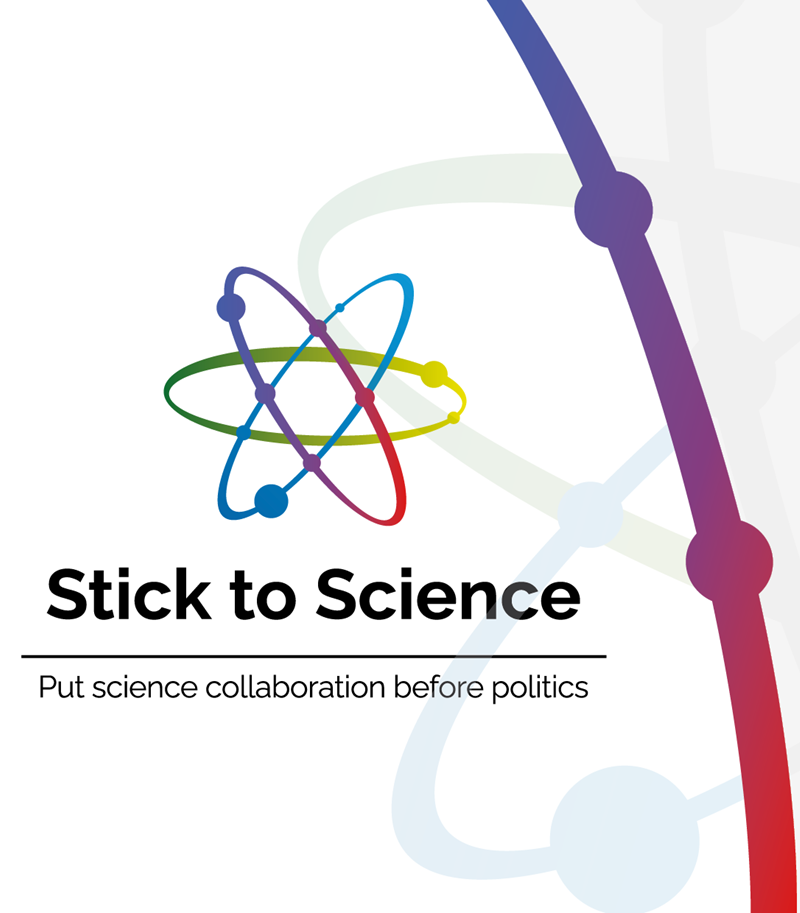 Science Europe supports 'Stick to Science' Movement
Science Europe supports the call made for open and barrier-free science collaboration between European countries, including Switzerland and the UK, as made in the newly-launched Stick to Science initiative.
Association agreements should not be held up by political discussions that have little to do with science. For the benefit of its citizens, Europe must put science collaboration before politics.
Launched on 8 February 2022, the Stick to Science initiative calls for open and barrier-free collaboration between Europe's research and innovation actors, who all share the same values. It was set up by the European research community as an active response to the delayed progression of association agreements with Switzerland and the United Kingdom. At the time of launch, the initiative was already signed by over 300 prominent organisations and individuals from throughout the European research and innovation community, including Science Europe.
Switzerland and the UK are needed in Horizon Europe
Science Europe and the entire European research and innovation community have been calling for full association of Switzerland and the United Kingdom to Horizon Europe for over a year. Despite the sound arguments put forward in favour of this association, the progression of agreements has been delayed, held up by political discussions that have little to do with science.
Knowing the importance of international collaboration to the development of excellent science, Science Europe has welcomed the association of other countries, notably Norway and Iceland. However, it deplores that political disagreements deprive the EU from collaborating with Switzerland and the UK.
The EU has a long history of close, trusted, and successful research and innovation collaboration with these two countries. The strength and excellence of countless partnerships have provided enormous benefits to Europe by tackling essential research questions and some of the world's most pressing challenges, boosting knowledge creation, culture, economic competitiveness, and growth.
A strong EU Framework Programme for Research and Innovation is essential for Europe to remain a successful scientific hub and a competitive area in the global research and innovation landscape. Young researchers should find in the European Research Area a supportive and seamless environment to develop their careers. Moreover, Europe's strategic competitiveness and autonomy require collaboration with the EU's closest partners in research and innovation.
In order to not further damage the European research and innovation system, Science Europe urges political authorities to reach, without further delay, association agreements that protect and encourage valuable and strategic scientific collaborations, in line with the vision of the Stick to Science movement. An exceptional treatment for research and innovation is needed for the benefit of society at large.