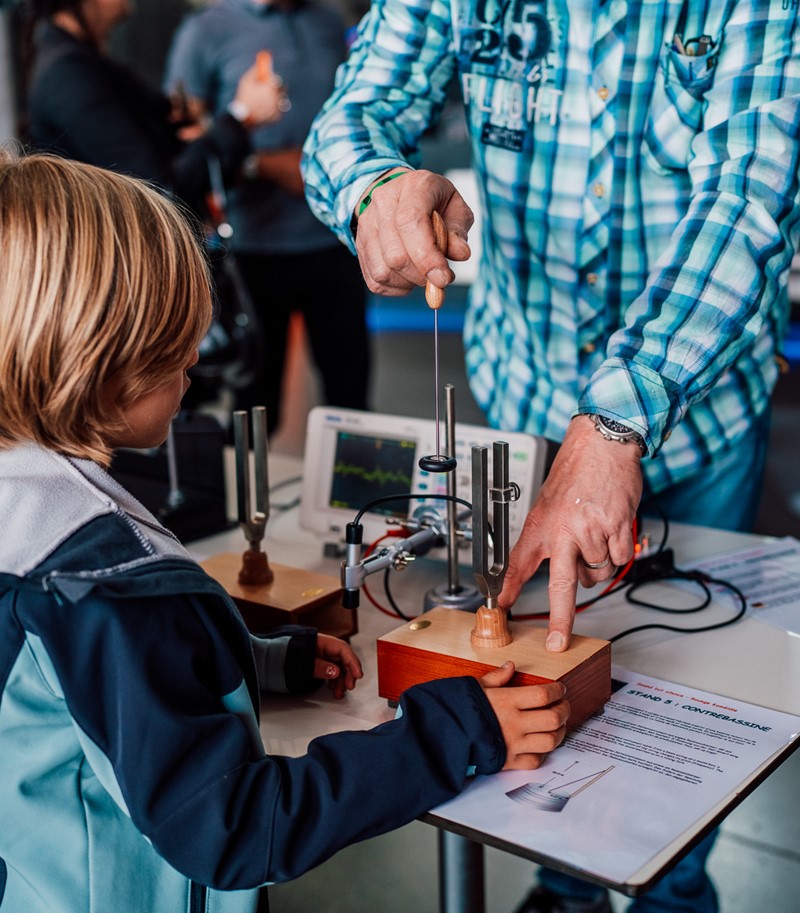 2022 Annual Report now out!
The Science Europe 2022 Annual Report is now avaialble. This digital report highlights the most important achievements of 2022 on Science Europe's priority topics, including research culture, research assessment, open science, EU framework programmes, the green and digital transition, and science communication.
The report traces the most significant milestones of Science Europe from last year. The association joined forces with partners in the wider research community and engaged in meaningful dialogue with key stakeholders at the EU and international level with the final goal of ensuring high-quality science for the benefit of society.
"Science Europe engaged in several activities in 2022 that have resulted in important advancements that I believe will shape our research system for years to come."

"I would like to thank all Science Europe members for their expertise and continued engagement, my colleagues on the Governing Board for their valuable strategic input and guidance, and the staff in the Office for their work and dedication to the organisation."

Marc Schiltz, President of Science Europe
Research at the Heart of Europe's Ambition - 2022 Annual Report
In 2022 Science Europe put a spotlight on brain circulation, aiming to reduce disparity in R&I, and initiated an important dialogue on ethics and integrity in the context of public engagement of research in society. Our values framework for the organisation of research provided a common reference for fostering a healthier and more effective research culture. Our conference on Open Science, along with the associated direction paper, showcased the rapid progress towards Open Science. Additionally, the establishment of the Coalition for Advancing Research Assessment (CoARA) further propelled our efforts to reform evaluation processes.
We shed light on the role of science in tackling societal challenges through our analysis of interdisciplinary research for the green and digital transition. Furthermore, we introduced a plan for science communication, emphasising our collaborative endeavours to effectively communicate science.
Regarding the war in Ukraine, Science Europe and its members denounced the military aggression and promptly pledged their assistance to Ukrainian researchers through various means. Additionally, the National Research Foundation of Ukraine (NRFU) joined Science Europe.
Lastly, the report comprehensively presents all the outputs, publications, and events produced by Science Europe in 2022, while also providing an opportunity to express gratitude to all members of Science Europe for their dedication and active involvement. As our President said: "Together, we can build a stronger research landscape that fosters collaboration, innovation, and equity."