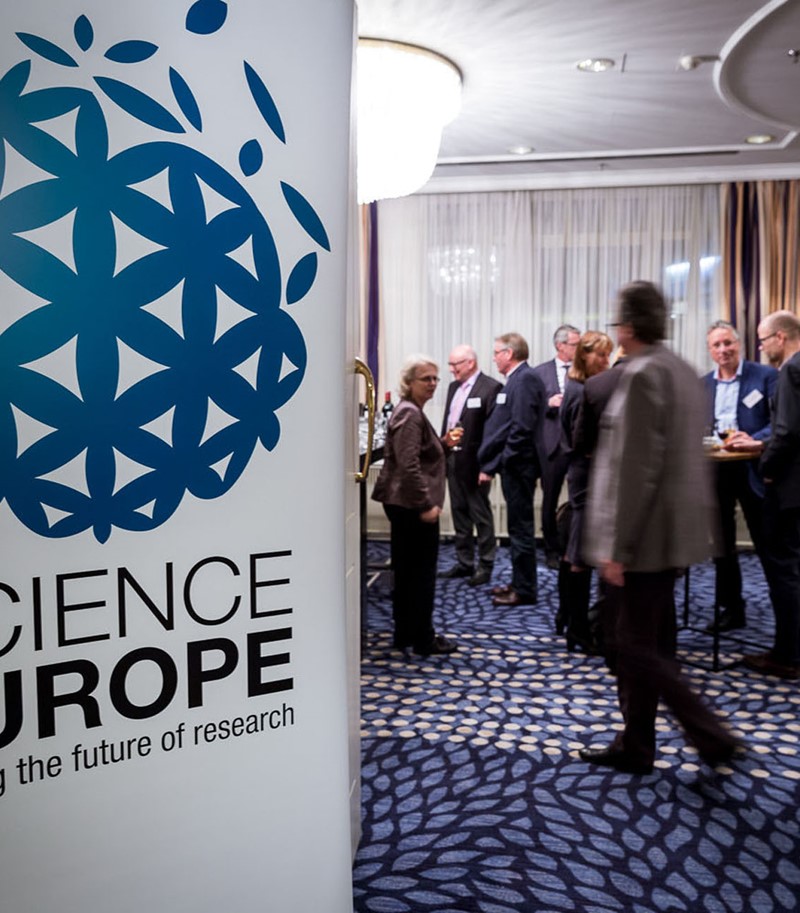 Science Europe has New Governing Board Elected at 18th General Assembly in Brussels
Science Europe held its 18th General Assembly in Brussels, today. Marc Schiltz, the outgoing President, has been re-elected for a second mandate. He is joined by Ingrid Petersson (Director General of the Swedish Research Council for Sustainable Development- FORMAS) and by Rosa Menéndez (President of the Spanish National Research Council- CSIC) as Vice-Presidents. The new Governing Board gathers 13 members, from across the entire membership.
Marc Schiltz (50) also acts on behalf of Luxembourg National Research Fund (FNR). He is determined to see Science Europe through the many challenges faced by the scientific community and takes it on him to champion the political vision set by the General Assembly for the upcoming two years.
"Science Europe has enormously gained in visibility over the past few years. We have become a fairly-respected stakeholder in the European Research Area. As President, I will devote my energy and forces to make sure that Science Europe continues on that path," declared President Schiltz.

As is the Science Europe tradition, both Research Funding Organisations (RFOs) and Research Performing Organisations (RPOs) share the association's vice-presidency. "At Science Europe, both research performers and research funders address some of the most important and most relevant challenges in a collaborative manner. They formulate policies together and that is very unique within Europe and beyond. I believe that there is no similar organisation in other places of the world," stressed President Schiltz.
Rosa Menéndez explained her vision for the vice-presidency and her contribution to Science Europe: "My main mission as Science Europe's Governing Board member is to carry the voice of scientists and increase the presence of research performing organisations. Research funding  agencies and research performing organisations have both an essential role to play together to increase European excellence and competitiveness."
Vice-President Ingrid Petersson also declared: "I believe in Science without borders. We really have to work together. Thanks to Science Europe, we get so many opportunities to collaborate and discuss common questions and issues. That is very important. I hope to contribute this new Governing Board with a lot of energy and passion for science that contribute to sustainability."

Science Europe welcomes the new Governing Board and looks forward to implementing the new strategic agenda endorsed for the upcoming two years.