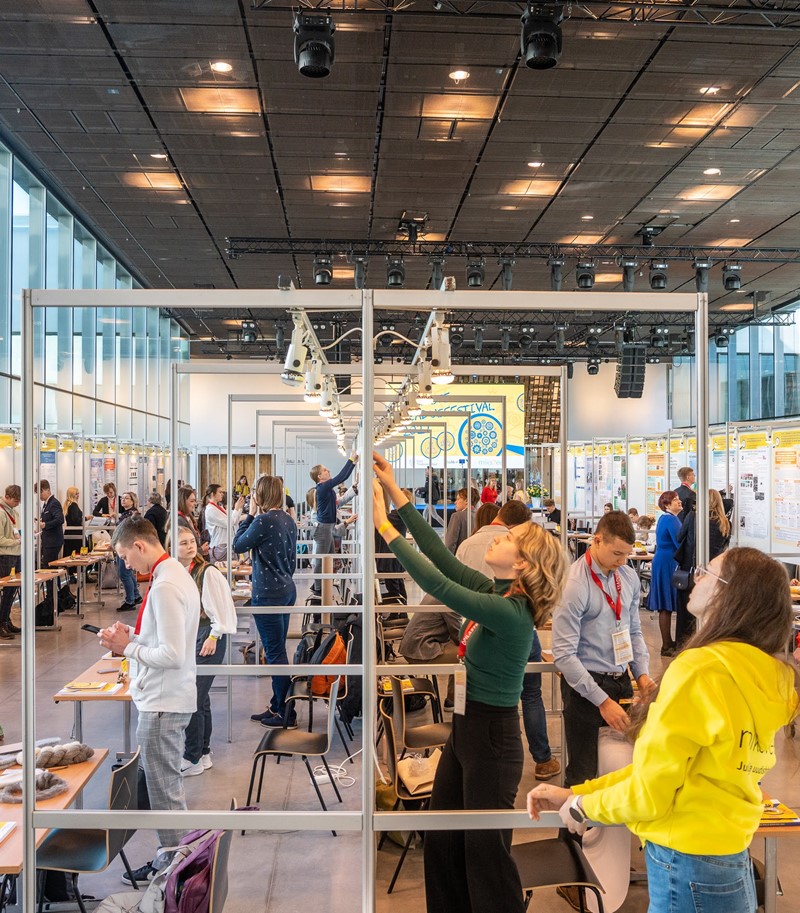 Science Communication
In the last few years, science communication has established itself as a separate discipline with specific expertise. Science communication is the practice of informing, raising awareness of science-related topics, and also getting involved with audiences that include, at least in part, people from outside the science community.
Science Europe views science communication as an essential element in strengthening the "role and contribution of science in tackling societal challenges" and is committed to work with its Member Organisations to foster better and more effective science communication.
Why is science communication important?
Research and innovation systems have the crucial role of generating new knowledge and can transform fundamental scientific knowledge into concrete applications. Societal challenges, such as pandemics, artificial intelligence, big data, food security, or energy and climate threats highlight the importance of investment in research and of research-informed evidence. However, great science does not speak for itself: it is critical that scientific evidence is readily available and easy to understand.
The context in which (science) communication takes place is more and more polarized, diverse, and volatile. Appropriate science communication is key to research-informed policy making, and societal debates. Communication and interaction with various audiences, including other research stakeholders and citizens, should take place at all stages of the research process to contribute to excellent science.
The role of researchers and research institutions is changing and so is their engagement in science communication, which now often includes stakeholder involvement and public engagement.
What are the current priorities?
Science Europe envisions a science communication system that considers science communication as an important part of the research culture we want to build, and embeds science communication processes in a research framework based on open science and ethical standards.
We believe in a science communication system that should inform and engage citizens in research, developing public understanding of research; and should also provide timely evidence relevant to societal challenges, to foster science-informed societal debates and policy making.
We also aim to demonstrate how our passion for science can inspire citizens, as well as new generations to achieve higher education.
What is Science Europe doing to achieve these aims?
Science Europe published a statement that aligns its Member Organisations in the initiation of actions that contribute to foster science communication.
Science Europe is committed to supporting research funding and research performing organisations to:
Strengthen the role that research institu­tions have in science communication to better share scientific knowledge to foster democratic debate.
Create pan-European opportunities to de­velop awareness, enhance relevance, and build trust in science.
Build partnerships with science communi­cation stakeholders and intergovernmental bodies that are already active in science com­munication, addressing misinformation and fighting fake news in Europe and worldwide.
Develop institutional tools for researchers to better communicate research. This includes creating toolkits and guidelines; organising training activities for researchers; providing incentives; acknowl­edging scientists for their communication work;
Employ new and diverse forms of knowledge communication to improve the quality of sci­ence communication, keeping abreast with latest tools and trends in the communication sphere.