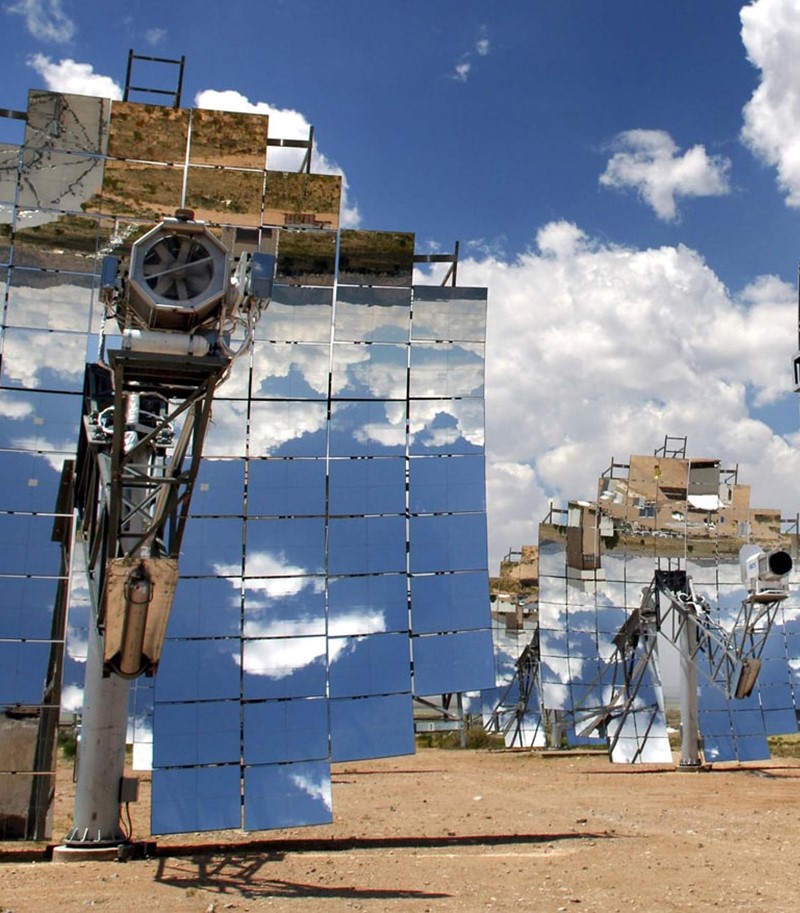 Optimising the Operation and Use
The majority of research infrastructures (RIs) are funded, managed, and operated within national systems. They mostly provide services to national research communities.
As research budgets are limited, and governments and funding agencies need to support increasingly large and complex RIs and RI portfolios, Science Europe and the OECD Global Science Forum joined forces to analyse how to optimise their operation and use within a national context.
Research infrastructures are highly diverse, as are the approaches that national authorities take in funding and governing them within their respective research systems. Because of this, no single model or set of recommendations to optimise their operation and use would suit every country or infrastructure.
Science Europe and the OECD Global Science Forum identified a number of key factors and guiding principles that will help policy makers, decision makers, and infrastructure managers to optimise the use and operation of the infrastructures that they manage. These principles have been brought together in two Guiding Models: one for funders and decision makers, and one for managers.
Guiding Models for Optimising the Operation and Use of Research Infrastructures
Two guiding models for the optimisation of the operation and use of national research infrastructures are introduced here. One is aimed at RI funders and decision makers, the other at RI managers. The full policy paper provides detailed version of both models.
Research Infrastructures are essential to foster connectivity, both nationally and internationally. The recommendations set out in this report will help better support them and enhance their efficient use.
— Rosa Menéndez
President of the Spanish National Research Council (CSIC)
Science Europe Vice-President
September 2020
Nationally funded and managed research infrastructures are important an important component in the realisation of the European Research Area (ERA). To fulfil this role, they must be governed, managed, and operated in an efficient and coordinated manner. The Guiding Models developed by Science Europe and the OECD are very useful in this regard.
— Angelika Kalt
Director of the Swiss National Science Foundation (SNSF)
Science Europe Governing Board Member
September 2020
The joint Science Europe–OECD Global Science Forum activity
A joint Expert Group oversaw the activity run by the Science Europe Office and the OECD Global Science Forum Secretariat. Evidence was gathered through two surveys of RI managers and RI funders/decision makers in a selected number of countries and regions to ensure balanced coverage across OECD countries. Two international workshops were also organised. The first workshop was held in London (hosted by STFC, UK) in June 2019, and the second workshop was held in Seoul (hosted by KBSI, Korea) in November 2019.
The full findings and analysis of this joint activity are presented in the report 'Optimising the Operation and Use of National Research Infrastructures', published as an OECD Science, Technology, and Innovation Policy Paper. The paper is also available from the OECD iLibrary.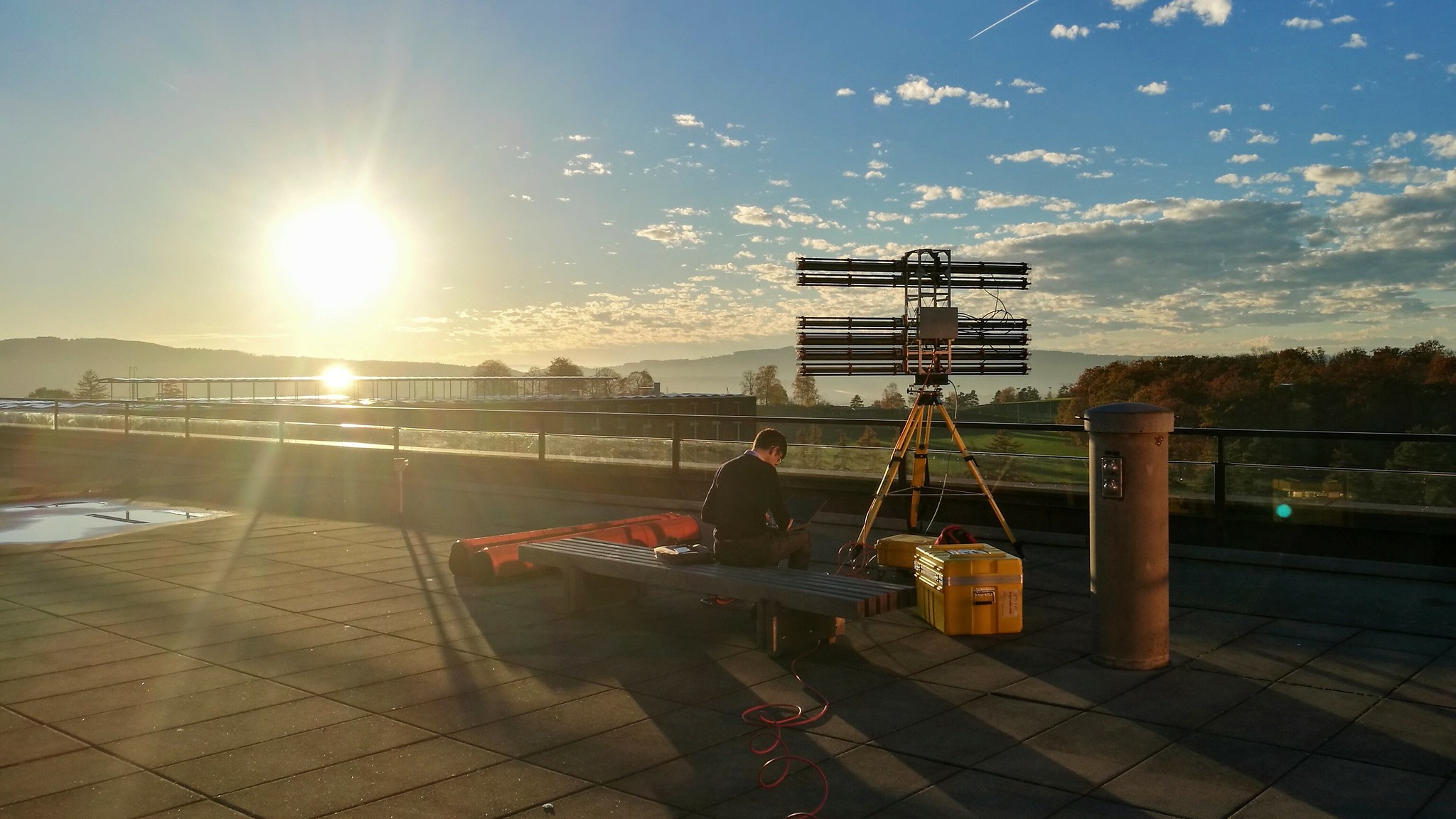 Research infrastructures are essential for the progress of science and technologies. While their users are increasingly the international research community, most of them are still funded and managed at national level. National RIs offer unique opportunities for local and regional research and education excellence. As governments and research institutions worldwide seek to optimise their limited resources, this report, which contains very practical guiding models for research infrastructure managers and decision-makers, comes in a timely manner.
— Gabriele Fioni
Chairman of the OECD Global Science Forum
September 2020
| Country | Organisation | Acronym | Name |
| --- | --- | --- | --- |
| Canada | Canada Foundation for Innovation | CFI | Heidi Bandulet |
| China | Ministry of Science and Technology | MOST | Qijiang Zhai |
| France | Ministry for Higher Education and Research | | Isabelle Diaz |
| Germany | German Research Foundation | DFG | Michael Royeck |
| Hungary | Hungarian Academy of Sciences | MTA | Attila Havas |
| Ireland | Health Research Board | HRB | Oonagh Ward |
| Japan | Japan Science and Technology Agency | JST | Toshiki Nagano |
| Korea, Republic of South Korea | National Fusion Research Institute | | Myeun Kwon |
| Korea, Republic of South Korea | National Research Facilities and Equipment Center | NFEC | Yong-Joo Kim |
| Korea, Republic of South Korea | Korea Basic Science Institute | | Eun Ju Lee |
| Netherlands | Ministry of Education, Culture and Science | MinOCW | Jeannette Ridder-Numan |
| Norway | University of Bergen | UiB | Robert Bjerknes |
| South Africa | National Research Infrastructure Platform | NRF | Clifford Nxomani |
| Spain | Spanish National Research Council | CSIC | Joaquín Tintoré Subirana |
| Switzerland | Paul Scherrer Institute | PSI | Stefan Janssen |
| Switzerland | Paul Scherrer Institute | PSI | Mirjam van Daalen |
| Switzerland | Swiss National Science Foundation | SNSF | Jean-Luc Barras |
| United Kingdom | United Kingdom Research & Innovation | UKRI | Catherine Ewart (Chair) |
| United States | National Science Foundation | NSF | Samuel Howerton |
| United States | National Science Foundation | NSF | Robert Smith (Chris) |
| | Association of European-level Research Infrastructure Facilities | ERF | Andrew Harrisson |
| | Association of European-level Research Infrastructure Facilities | ERF | Florian Gliksohn |
| | OECD Global Science Forum | OECD-GSF | Frédéric Sgard |
| | OECD Global Science Forum | OECD-GSF | Carthage Smith |
| | OECD Global Science Forum (consultant) | OECD-GSF | Peter Fletcher |
| | Science Europe | SE | Maud Evrard |
| | Science Europe | SE | James Morris |
| | Science Europe (consultant) | SE | Isabel Bolliger |