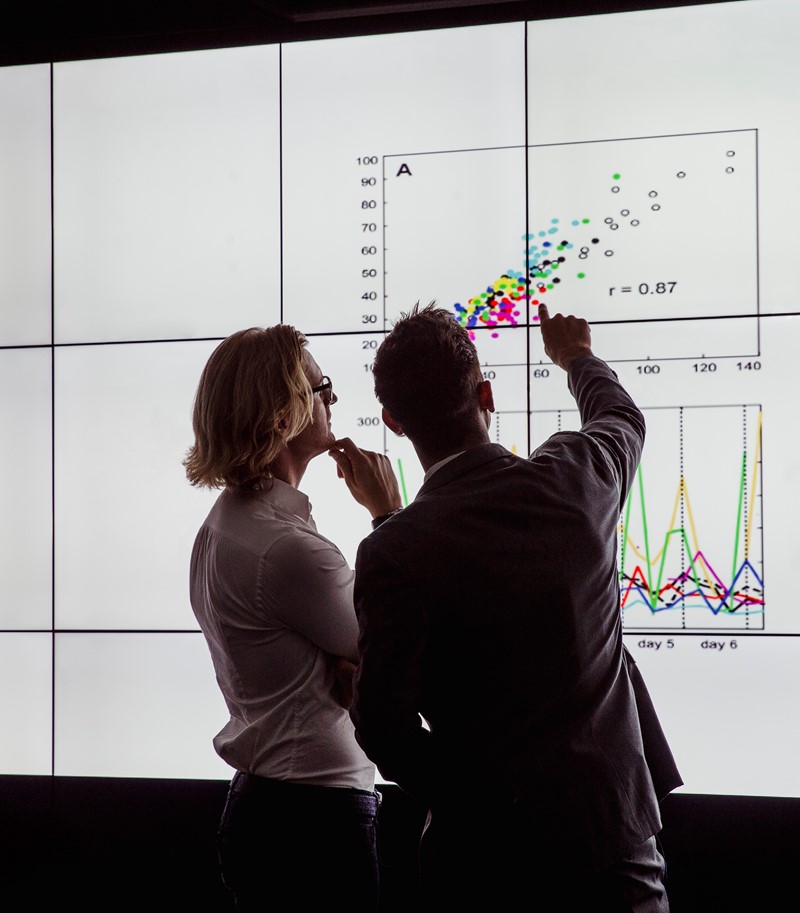 Spotlight on Science Communication
In 2023, Science Europe continues working with its Member Organisations to reinforce the collective capacity to communicate research more effectively and to enhance the communication of science to society. Science Communication emerged as a new priority area in itself in the framework of Science Europe's Strategy Plan 2021–2026. 
Research and innovation systems have the crucial role of generating new knowledge and addressing societal challenges. However, "great science does not speak for itself": it is critical that scientific evidence is readily available and easy to understand.
In recent years, researchers have become increasingly involved in public communication programmes, and the COVID-19 crisis has accelerated this trend. The spreading of misinformation and fake news and the lack of quality of information about important social issues have led to growing recognition internationally that science communication is an essential aspect of research systems. 
A Vision for Science Communication 
In 2021 science communication has emerged as a priority area in itself for Science Europe, in the framework of its Strategy Plan 2021-2026 and linked to the action "Strengthen the voice of science in and for society". In 2023, we plan to continue to work with our Member Organisations  to communicate research more effectively and capitalise on the position statement on Science Communication for Greater Research Impact published in June 2022. The statement outlines a vision for science communication as an essential element of the research culture we want to build. Science Europe is committed to supporting research funding and research performing organisations to:  
Strengthen

the role that research institutions have in science communication;

 

Create

pan-European opportunities to develop awareness, enhance relevance, and build trust in science;

 

Build

partnerships with science communication stakeholders and intergovernmental bodies to address misinformation and fake news;

 

Develop

institutional tools for researchers to better communicate research, such as training, guidance etc.;

 

Employ

new and diverse forms of knowledge communication.

 

 
In January Science Europe organised a workshop on Science Communication for its members, attended by over 30 participants, in Brussels. For the first time, members of the Working Group on Communication had the opportunity to meet in person, exchange best practices, and discuss concrete steps to implement the framework actions indicated in the position statement in order to improve science communication. Some of the key actions that emerged were: the creation of a community of science communication specialists; the identification of evaluation criteria for science communication; the advocacy for integrating science communication in funding; and the development of campaigns to address misinformation and fake news. 
High-level Conference on Science Communication 
One of the key actions that emerged during the workshop is the organisation of a high-level conference in early 2024 under the framework of the Belgian presidency of the EU Council. FWO, F.R.S.-FNRS and Science Europe plan to bring together European policy makers and stakeholders to highlight the importance of open, ethical science communication in research programmes, and to raise awareness of the need to address it more formally in the policy agenda. The conference will provide a platform for highlighting the growing global recognition of science communication as an essential part of the research landscape. It will also delve further into the theme of our High-Level Workshop 2022 on Research Ethics and Integrity in the Context of Public Engagement.  
#TalkingScience and #WomenInScience Campaigns 
Our campaigns such as #TalkingScience and #WomenInScience are activities aiming at the promotion of members' news and other hallmark activities. These long-term campaigns aim also to contribute to closing the gap between science and society. 
At the time of the #WomenInScience campaign in 2023, all our Working Groups were chaired by women: Between 11th February International Day of Women and Girls in Science and 8th March International Women's Day, we celebrated their professional achievements with a series of videos highlighting their work and showcasing their stories as a source of inspiration for others. With this campaign, we aimed to make women's essential contributions to the research ecosystem more visible. The initiative this year follows those in previous years (2021 – 2022) when we highlighted the views of Science Europe Governing Board  
The #TalkingScience campaign covers a wide range of public engagement activities carried out by our members with a particular emphasis on research ethics and integrity. The initiatives include communicating with a broader audience, citizen science projects and also interaction with policy makers. The goal is to value what our members do and show the breadth of member-led initiatives in public engagement.